Replace Multi Series The Mitsubishi Electric solution for the replacement market of VRF R22 systems is characterized by the 3-R:
Re-use, Re-placement and Re-newal. The innovative Replace Multi solution of Mitsubishi Electric makes it possible to reuse components and structural elements of existing plant rather than completely replace all units and refrigerant lines. This raises the owner from discomforts of the complete replacement of the air conditioning system (for example, new pipes, the destruction walls and stopping of the activities and business during the renovations).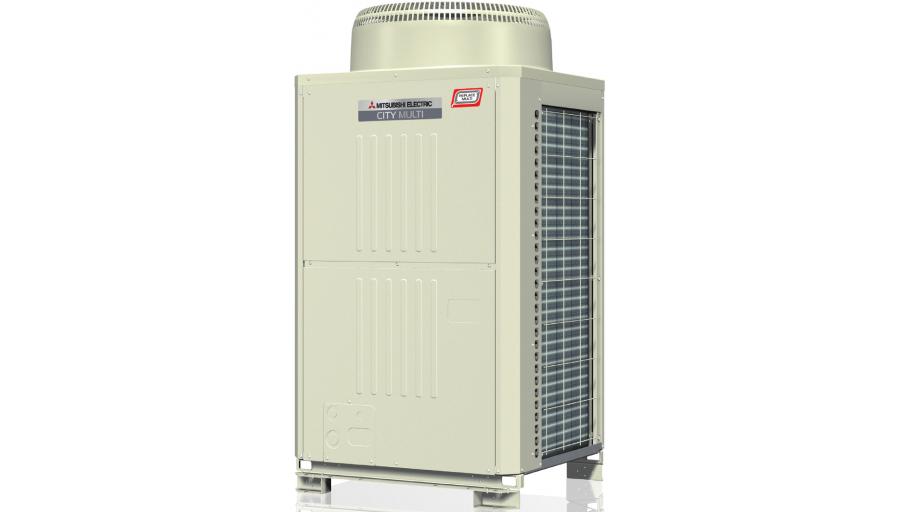 Short and quick construction process and time
Compared to the installation process and time to install a complete new system, Replace Multi offers shorter and quicker installation.
The key cause of this is because with Replace Multi, without any use of special kit, existing piping can be reused and works at rooftop or walls for new piping are not required.
This results in reduced installation time and system downtime which is an attractive factor to minimize the effect on business working hours.

NOTE: The actual reusability of components depends upon the condition of the plant and the existing infrastructure.
* The actual reusability of indoor units depends on the model.
For further clarification please contact the sales office nearest you.
Renewal for top performance
The installation of a Replace Multi system allows to achieve the state of the art of VRF technology from Mitsubishi Electric which it reached levels of energy efficiency (COP) more than 40% compared to a R22 VRF system of 10 years ago.
The greater energy efficiency also means lower noise levels and reduced installation space compared to a VRF R22.