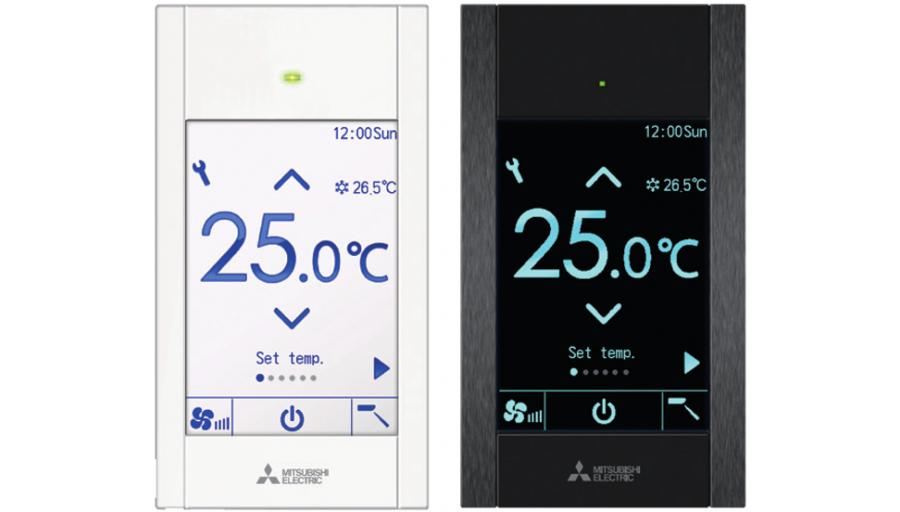 PAR-CT01MA prisma remote control
Full color touch panel display
180 color patterns can be selected for control parameters or background on the display
Easy wall mounted installation
Night Set-back function for setting minimum winter temperature or maximum summer temperature in temperature maintenance mode
Effective static overpressure selection function for ducted indoor units (PEFY-P VMHS only)
Internal weekly timer function and simplified internal timers (Auto-off, etc.)
Usable to manage 1 group of up to 16 indoor units
Easy and intuitive, with icon based graphic interface, direct control buttons and function buttons
Simple connection with single non-polarised two-core wire
MA self-addressing technology
Suitable for all types of indoor unit, including GUF
Recommended for groups with only one indoor unit
Integrated temperature sensor usable instead of indoor unit sensor
Configurable temperature range settable from local keypad
View and set setpoint temperatures in 0.5°C increments
Supports 3D i-see sensor functions for 60 x 60 PLFY-P VFM-E1 cassette and 90 x 90 PLFY-P(M) VEM-E cassette
Multiple color pattern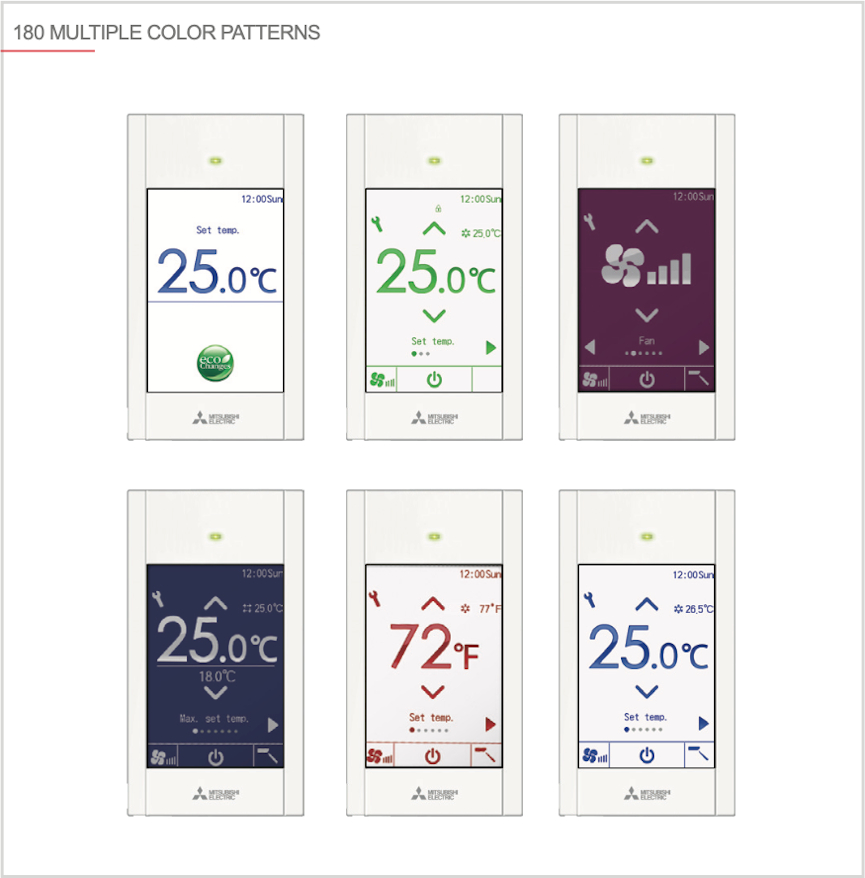 Multilingual support
The smartphone app can be displayed in the language that the guest's smartphone is set to.
Large color backlit touch display
New PRISMA remote control is equipped by 3.5 inch/HVGA Full Color LCD Touch screen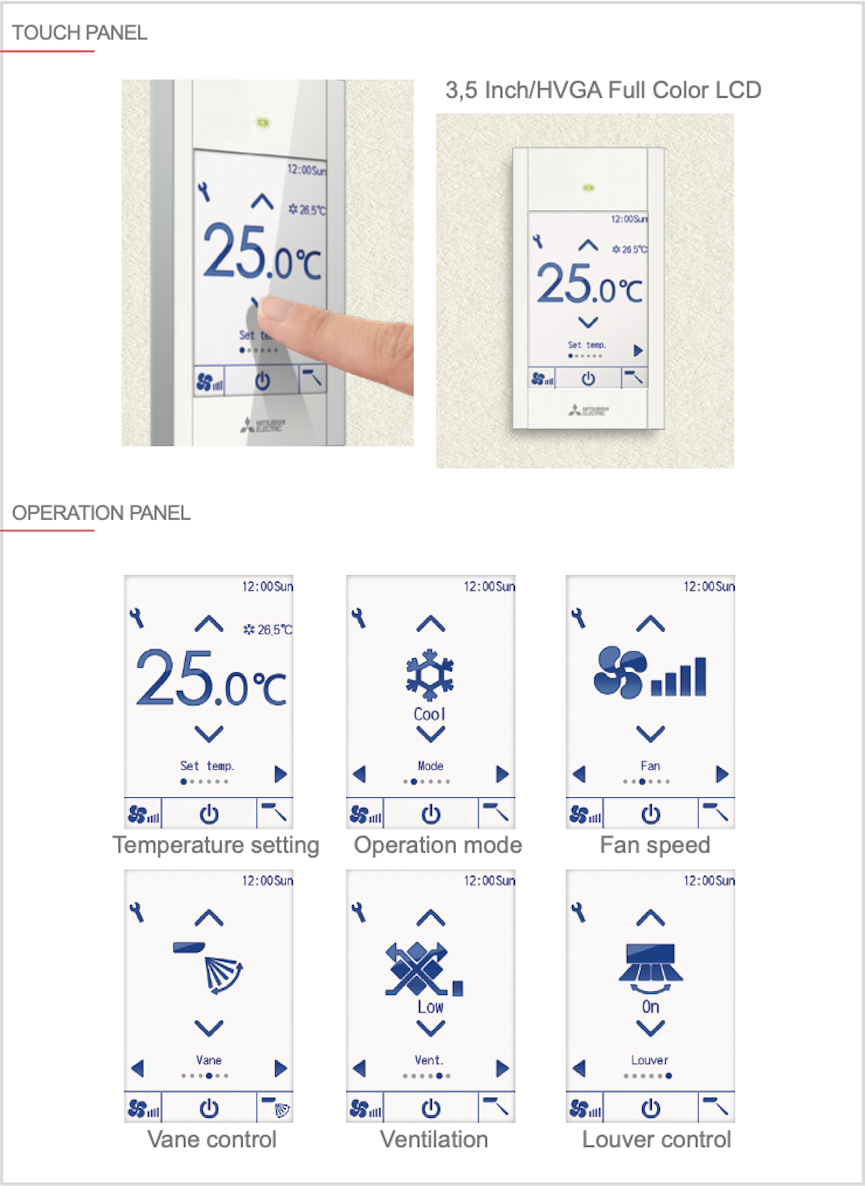 Display customization
Customized display, color on parameter and background, editable parameter, logo image on the initial display.
Hotel setting
Simple operation panel is liked by users, especially in hotels. It is available to display only ON/OFF, set temp., fan speed.
Bluetooth connection
PAR-CT01MA remote control is equipped with Low Energy Bluetooth connection. Thanks to two dedicated Apps (one for installers and one for users) it is possible to connect your smartphone or tablet the the remote control. User App allows to control the air conditioning system connected to PAR-CT, with a simple and intuitive interface.
Installer App allows to easily configure the remote control during maintenance and commissioning. Thanks to this App it is possible to save a settings pattern on mobile device and easily transfer it to the remote control, shortening service and commissioning timing.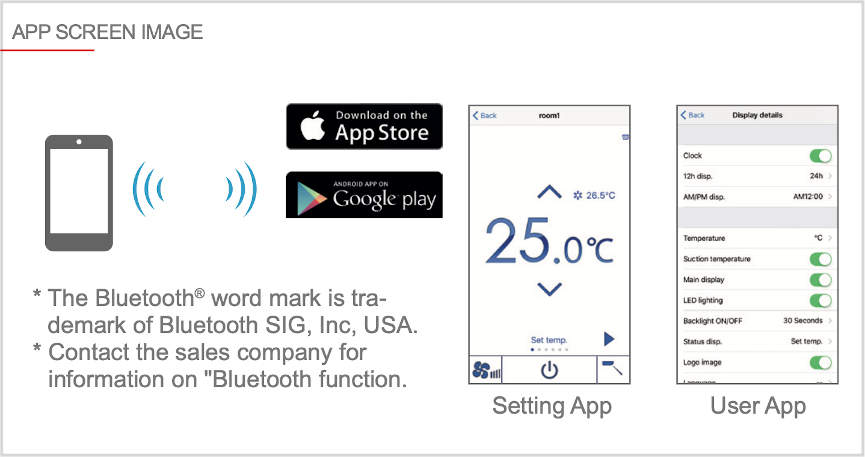 Logo image customization
Logo image can be displayed on the initial screen.