PCA-M HA2
Standard features include a strong carbon-black stainless steel body and built-in oil mist filter to prevent oil from getting into the unit providing a comfortable air conditioning environment in kitchens that use open-flame cooking.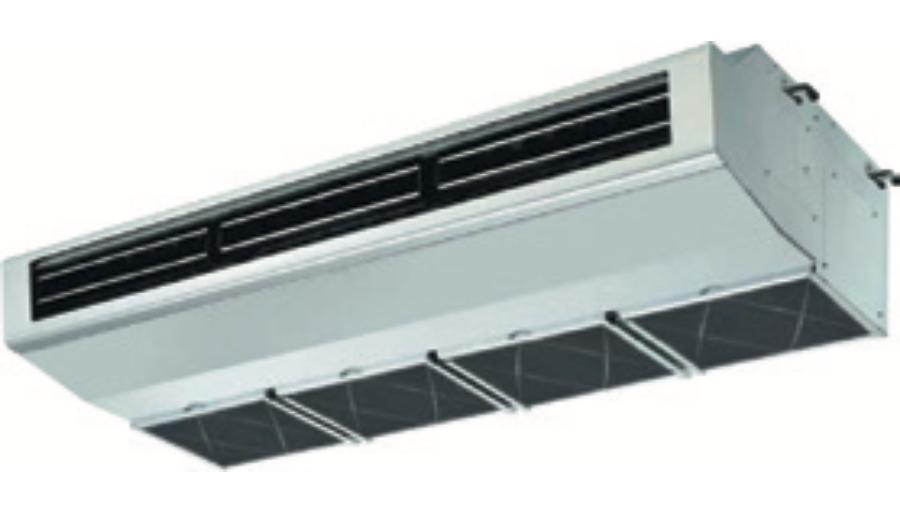 Tough on Oily Smoke
A durable stainless steel casing that is resistant to oil and grease is provided to protect the surface of the body. Grimy dirt and stains are removed easily, enabling the unit to be kept clean at all times.
High-performance Oil Mist Filter
A high-performance heavy-duty oil mist filter is included as standard equipment. The filtering system is more efficient than conventional filters, thereby effectively reducing the oily smoke entering the air conditioner. The filter is disposable, thereby enabling trouble-free cleaning and maintenance.

Easy Maintenance – Even for Cleaning the Fan
A separate fan casing that can be disassembled in sections is adopted to ensure easy fan cleaning. Drain pan cleaning onsite is also no problem owing to the use of a pipe connector that is easily removed.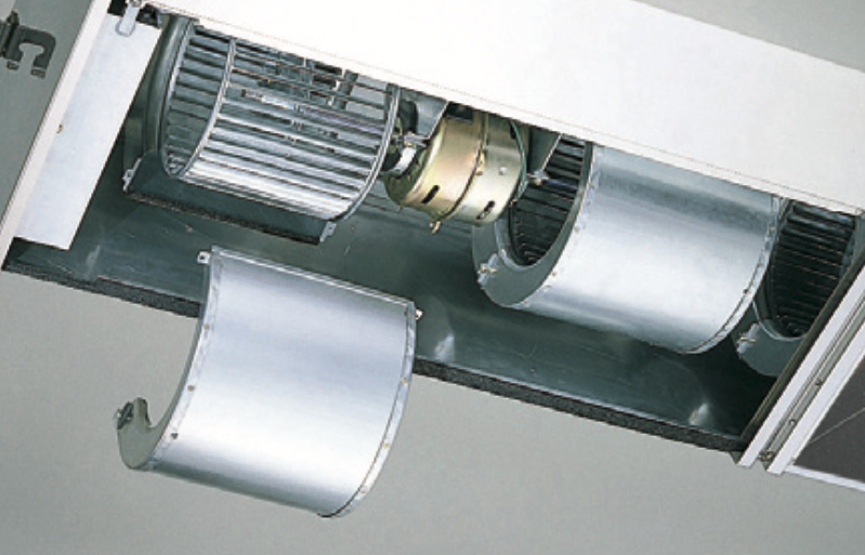 Cosmetic Front and Hanging Fixture Covers (Option)
Cosmetic covers are available to prevent the collection of dust and grime on the main body and hanging fixture sections.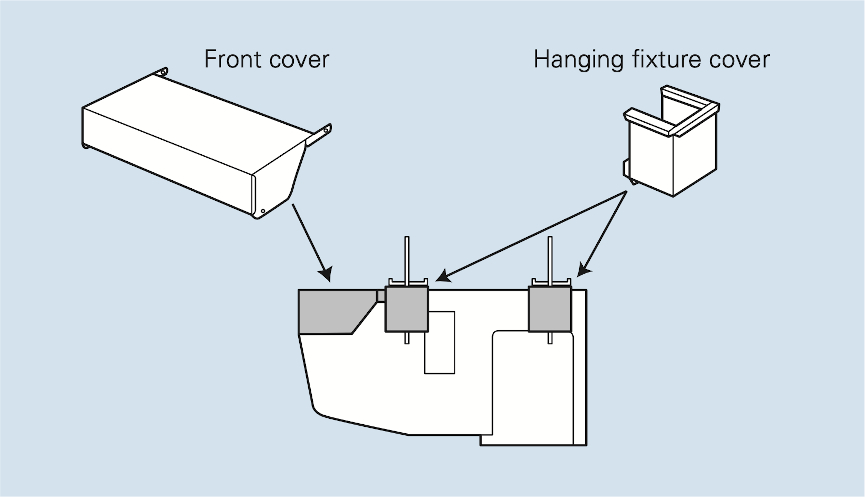 Fresh Outside-air Intake (Option)
There is a knock-out opening on the rear panel of the unit that can be used to bring fresh air into the unit. This helps to improve ventilation and make the kitchen comfortable.