PEAD-M JA2
Energy efficiency has been improved. A reduced electricity consumption contributes to a further reduction in operating cost.
The thin body with a wide-ranged external static pressure of this series is the perfect answer for the air conditioning needs of buildings with minimum ceiling installation space.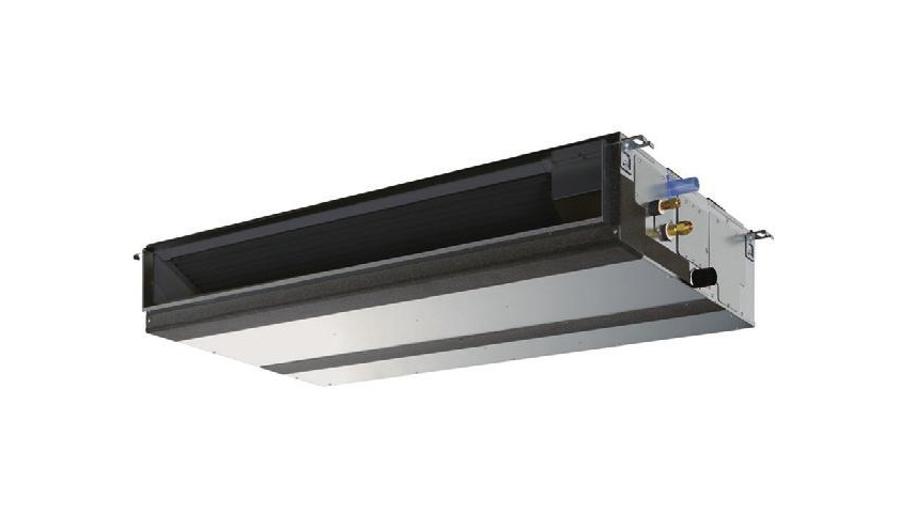 ErP Lot-10 compliant, Achieving High Energy Efficiency
The shape of fan wing and casing is improved to provide more smooth air flow, increasing the operation efficiency. All models under 12kW(M35~M100) are complied with ErP Lot 10 and energy rankings of A++ for cooling and A+ for heating. This contributes to a reduction in the cost of annual electricity.

Compact Indoor Units
The height of the models from 35-140 has been unified to 250 mm, which makes installation in low ceiling with minimal clearance space possible.
Selectable Static Pressure Levels
External static pressure conversion can be set up to five levels. Capable of being set to a maximum of 150 Pa, units are applicable to a wide range of building types.
Drain Pump is Optionally Selectable
The line-up consists of two types: models with or without a built-in drain pump, thus allowing more freedom in piping design.


Connectable to Plasma Quad Connect
The optional Plasma Quad Connect MAC-100FT-E can be installed on the indoor unit's air inlet side. For installation, PQ attachment or PQ box is required.