PEAD-SM
The thin, ceiling-concealed indoor units of this series are the perfect answer for the air conditioning needs of buildings with minimum ceiling installation space and wideranging external static pressure.
Energy-saving efficiency has been improved, reducing electricity consumption and contributing to a further reduction in operating cost.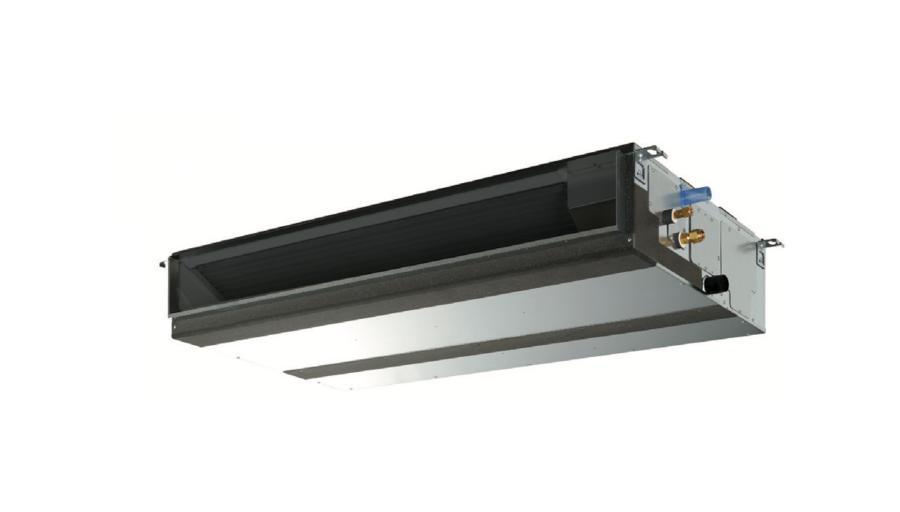 Compact Indoor Units
The height of the models from 35-140 has been unified to 250 mm. Compared to the previous PEAD-EA model, the height has been reduced by as much as 75 mm (models 100-140), making installation in low ceilings with minimal clearance space possible.

External Static Pressure
External static pressure conversion can be set up to five stages. Capable of being set to a maximum of 150 Pa, units are applicable to a wide range of building types.

New Outdoor Units
Mitsubishi Electric introduces a new model of outdoor units for PUHZ-SP, less than one meter high. The unit is available in sizes 12,5/14 kW 1-phase and 10/12,5/14 kW 3-phase.
This new one-fan chassis allows for great flexibility and reduced impact of the unit on sight.
Dispite reduced dimensions capacity and piping lenght is the same:
Max piping length: 40m (30m for 100)
Max vertical difference: 30m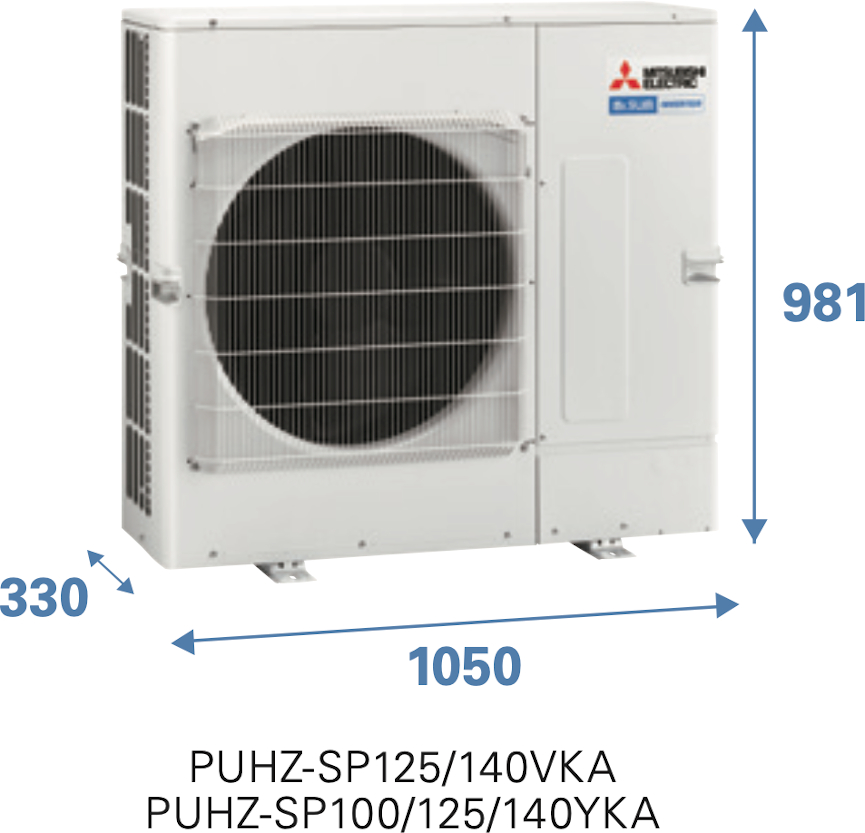 Also, model PUHZ-SP140V/YKA allows for Free Compo Twin connection: