SEZ-M
This concealed ceiling-mounted indoor unit series is compact, and fits easily into rooms with lowered ceilings. Highly reliable energy-saving performance makes it a best match choice for concealed unit installations.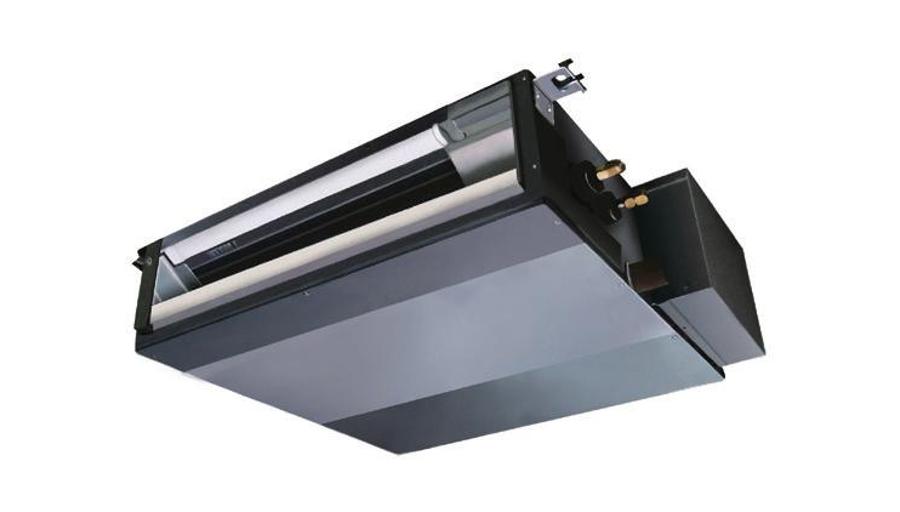 High Energy Efficiency
Highly efficient indoor units with DC inverter contribute to a reduction in electricity consumption throughout a year. The SEZ series has achieved energy-saving performance of "A+" or higher when connected to PUZ series and "A" or higher when connected to SUZ-M series.


Lineup of compatible outdoor unit has been expanded by power inverter series
Although models in the SEZ series were previously only compatible with the standard inverter, they can now also be connected to small capacity power inverters.
The ability to connect to a power inverter with high-performance specifications makes it possible to offer an even wider range of solutions to our customers.

Compact Design with a Height of 200 mm
The height of the units is 200 mm for all capacity ranges. Its thin body is suitable for installation in low ceilings with a small cavity space.

Low Noise Operation
Low noise operation contributes to a peaceful indoor environment.
The SPL of M25/35 model, which is the quietest model among the new series, is as low as 22 dB (ESP 5 Pa, low fan speed setting).

Selectable Static Pressure Levels
External static pressure can be selected from 5, 25, 35, and 50 Pa (set to 25 Pa at the time of factory shipment).
Drain Pump (Optional)
The PAC-KE07DM-E drain pump is available as an option. The drain connection can be raised as high as 580 mm, allowing more freedom in piping layout design.
*The use of drain pump may increase the operation noise.

Connectable to Plasma Quad Connect
The optional Plasma Quad Connect MAC-100FT-E can be installed on the indoor unit's air inlet side. For installation, PQ attachment PAC-HA11PAR is required.