LGH-RVS
The LGH-RVS Series of sensible heat Lossnay models allows diverse solutions and options in response to customer needs.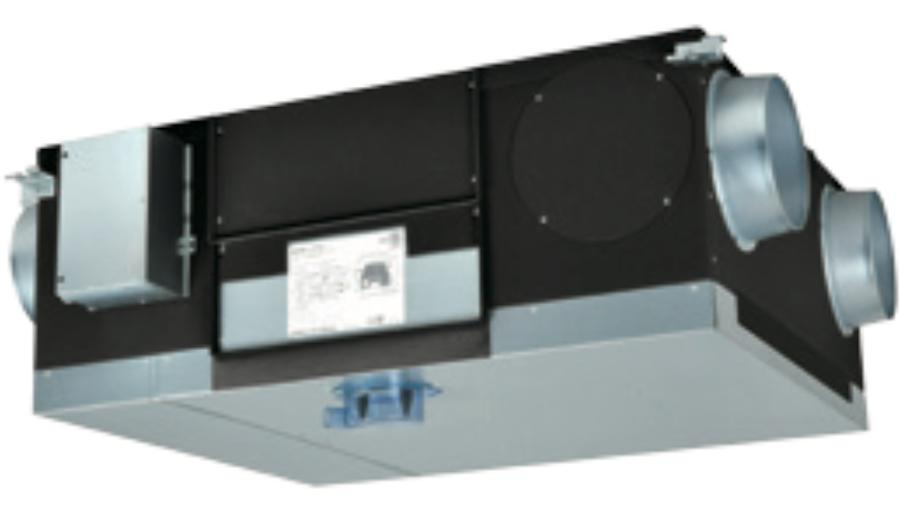 A system solution for all-area ventilation
A sensible heat exchanger allows ventilation of all areas including sanitary area.
Plug and play CO2 sensor control including power
Digital commissioning of fan speed increments
Built-in condensate drainage traps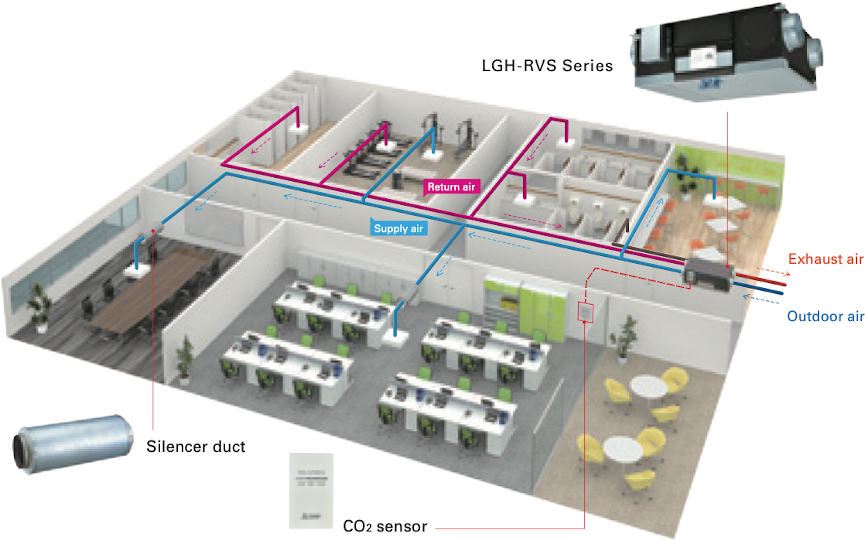 Light Chassis
Being light in weight is one of the most important factors for installation. The light chassis of the LGH-RVS series can provide a huge advantage in terms of installation coat and safety.

Easy Drain Piping
Only one drain piping for both SA and EA.
360-degree drain pipe connection.
Trap piping work is NOT required owing to an internal backflow stopper.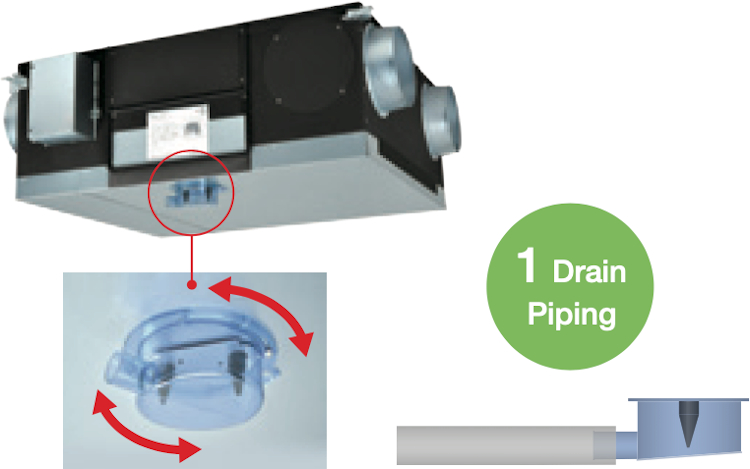 Various optional parts
The LGH-RVS series can connect with various optional parts. A CO2 sensor is one of the best solutions for optimized airflow control. The unit operates while optimizing airflow in accordance with the level of CO2 condensation in the room. Optimized ventilation can reduce the energy consumption of the air conditioner. A high-efficiency filter can be optionally installed in the unit as an easy solution for even better indoor air quality.