Ideal for...
The slimline housing is ideal for installation in small ceiling spaces and for replacing obsolete equipment in old buildings. In fact, the unit is just 290 mm high.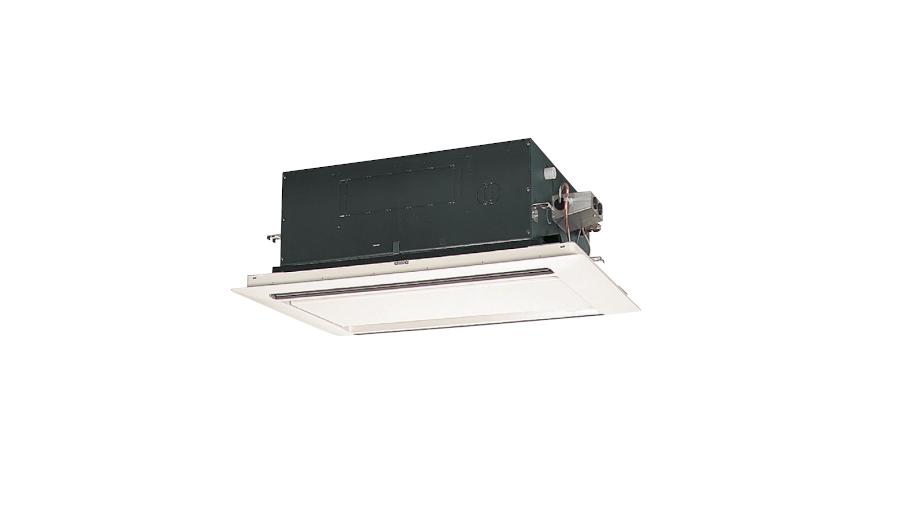 General characteristics
Terminal block
The terminal block is positioned on the outside of the main unit for easier wiring.
Direct external air intake
Clean air can enter the main unit directly (optional accessories required).
Long-life filter supplied as standard
The long-life antibacterial filter requires no maintenance for approximately one year.
Compact unit and low noise levels
15Pa noise levels (standard static pressure).

Condensate lift pump
The standard version is equipped with a mechanism with condensate lift pump. The drain can be positioned anywhere up to 583mm from the ceiling surface, allowing greater freedom of movement due to long transverse pipes and greater pipe layout versatility.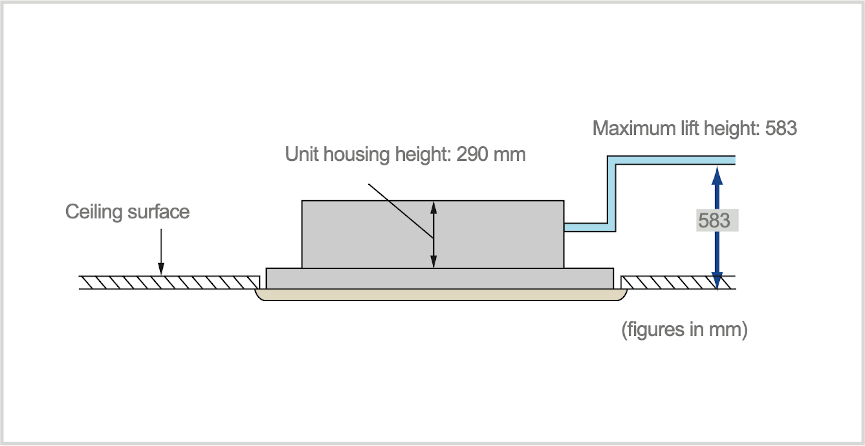 Easy installation
Installation and maintenance are made easier by the use of a lighter panel and the positioning of the switchboard close to the panel. In addition, the heat exchanger can be flushed by moving the central panel, filter and fan within the pipe layouts themselves.