Five levels of external static pressure settings
Five-stage external static pressure settings provide flexibility for duct extension, branching, and air outlet configuration and are adjustable to meet different application conditions. Settings range to a maximum of 150Pa.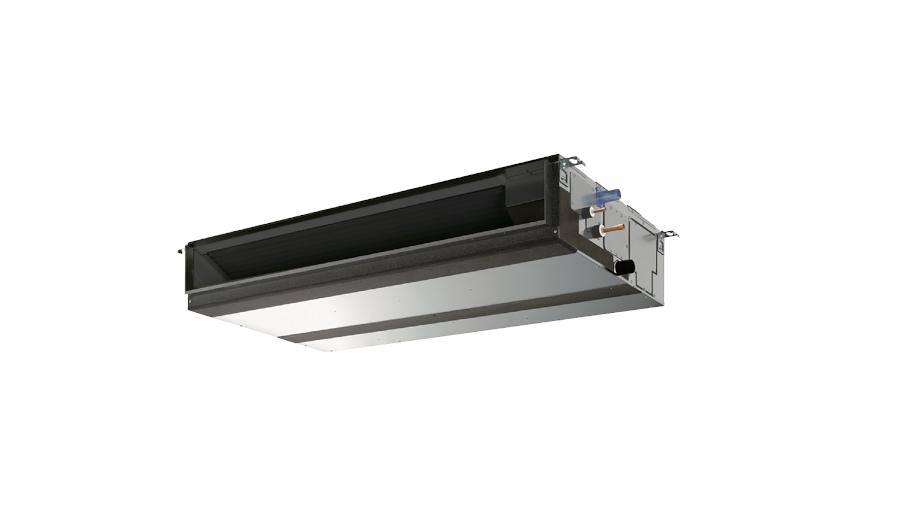 Four fan speeds to choose from
The conventional models had three levels of fan speed, but the new models offer four levels (Low/Mid2/Mid1/High). Combined with a wider selection of external static pressure levels, the new models offer optimal operation settings to suit the air-conditioning load of the installation space.
Air inlet direction can be easily changed
By simply switching the closing board and air filter, the inlet layout can be changed from the rear inlet to the bottom inlet. (At factory shipment: Rear inlet)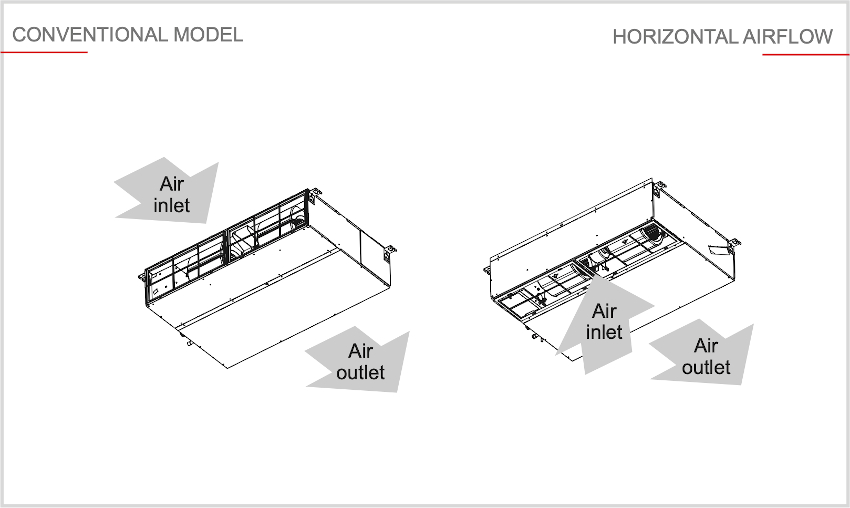 Optional drain pump
The lineup consists of two types of models, with or without a built-in drain pump, for more flexibility in piping layout design.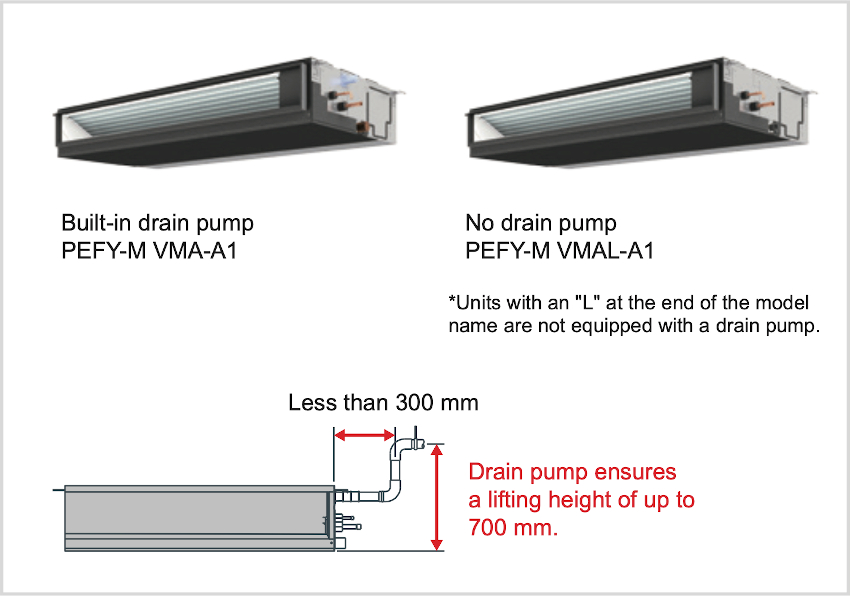 Connectable to Plasma Quad Connect
The optional Plasma Quad Connect MAC-100FT-E can be installed on the indoor unit's air inlet side. For installation, PQ attachment or PQ box is required.