Ideal for...
Designed and built for quiet operation and simple maintenance, these units deliver efficient, comfortable air conditioning performance.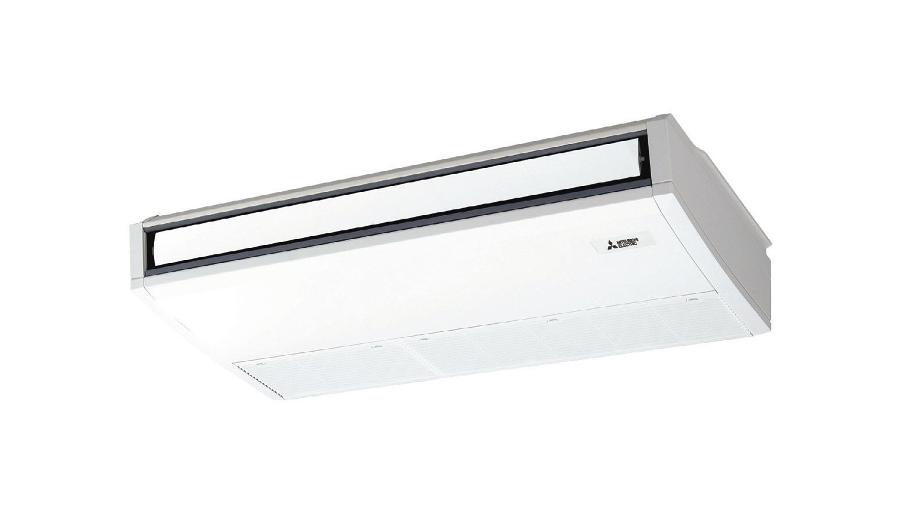 Optimised air flow
Air flow speed is optimised for the height of the ceiling. The ideal air flow setting may be selected for ceilings up to 4.2m in height, maximising both air conditioning efficacy and comfort.
Extremely simple installation
With the direct mount system, it is not necessary to remove the mounting from the main unit, cutting installation times.
The condensate drain pipes may be connected on the left or right of the unit.
Automatic fan speed adjustment
As well as the 4 manual fan speed settings, the PCFY series may also be set to automatically adjust fan speed in relation to ambient conditions: the fan speed is always set to the highest setting when the unit is switched on, to reach the desired conditions more quickly, and is reduced automatically near the setpoint for stable comfort.
Extra slim
Extremely slim and with elegant curves, the PCFY series is perfectly suited to any interior. The unit also features a single air outlet, meaning that the automatic swing vane also doubles as a shutter when the unit is off.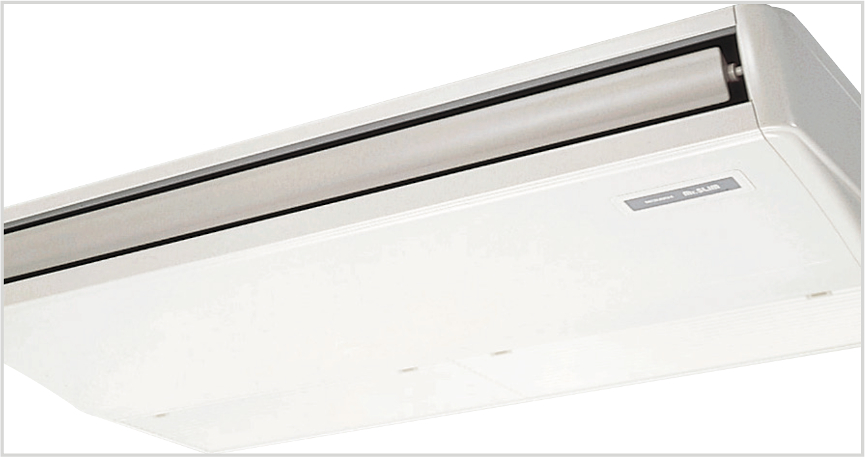 Automatic swing vane
The automatic swing vane mode distributes air more uniformly.
The vane swings upwards and downwards automatically to distribute air effectively into every corner of the room.