New design
A sharp and simple form that combines beauty and function. The simple square design harmonizes beautifully with the straight lines created by the intersection of the walls, floor and ceiling of the space. With a new white body color, it is the ideal solution for residential applications, offices and large stores.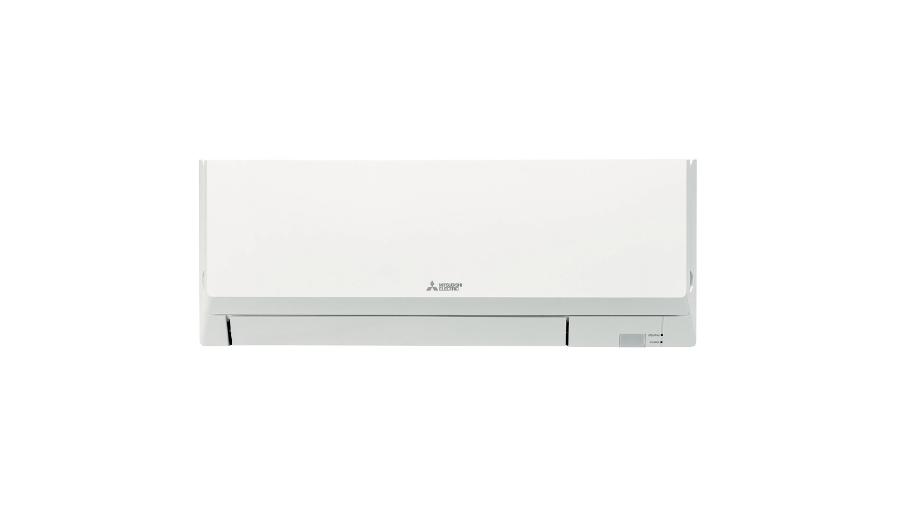 New line-up
New exclusive P10 model is added in wall mounted lineup. P10 size allows to respond to the needs of narrow spaces conditioning them finely. In addition, miniaturization of conventional P32 model has been realized. lt contributes to space saving of installation area.

Horizontal airflow
The vane angle can be set to five steps, including the one that allows horizontal air flow, reducing the feeling of draft. Besides, 4 steps of air speed are available.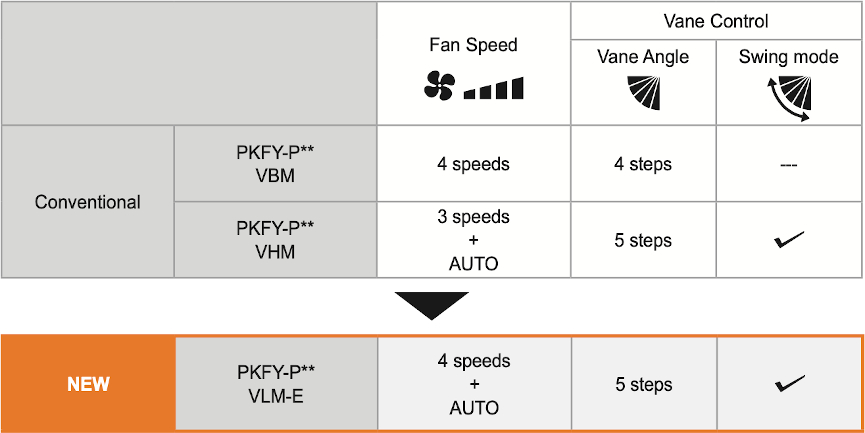 Quietness...
The noise level has been significantly reduced compared to the conventional model by reviewing the unit structure and improving the line flow fan.