Developed to complement modern interior room décor, the LN Series is available in four colours specially chosen to blend in naturally wherever installed. Not only the sophisticated design, but also the optimum energy efficiency and operational comfort add even more value to this series.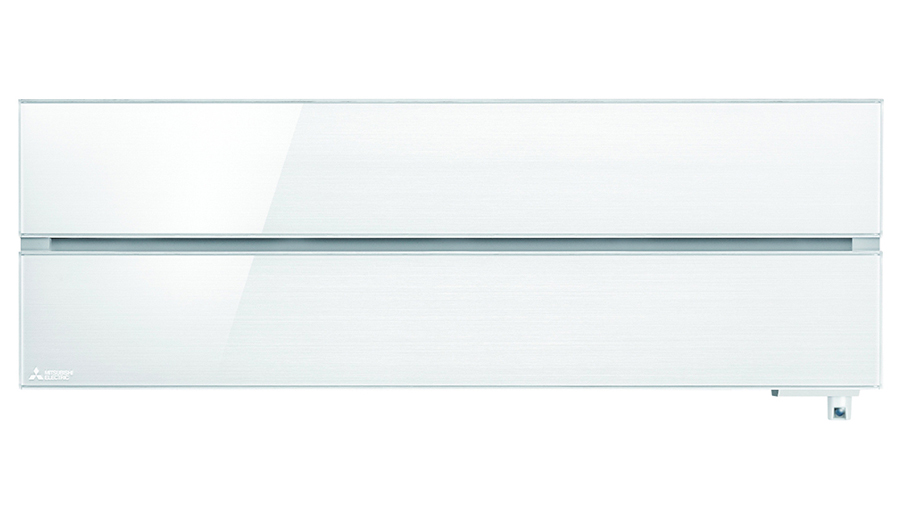 Luminous and Luxurious Design
Natural White, Pearl White, Ruby Red, and Onyx Black. LN Series indoor units are available in four colours to match various lifestyles.
The appearance of the indoor unit differs depending on the lighting in the room, attracting the attention of everyone that enters the room.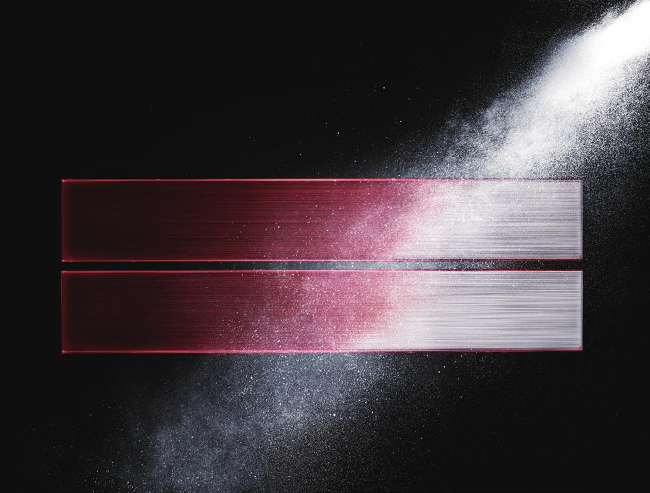 Master craftsmanship painting technology has resulted in a refined design, giving the finish deep colour and a premium quality feel.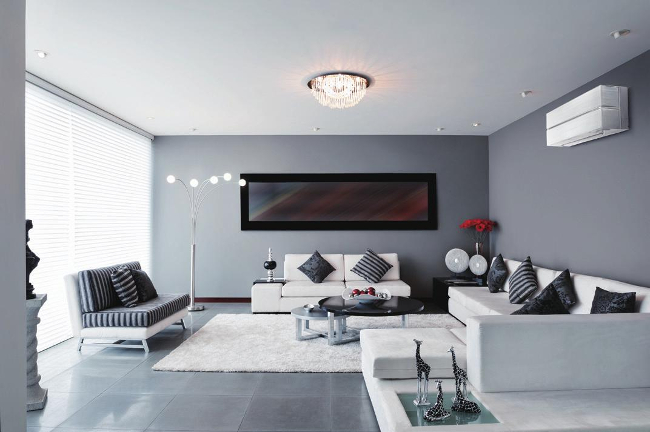 Pearl White blends in with any interior.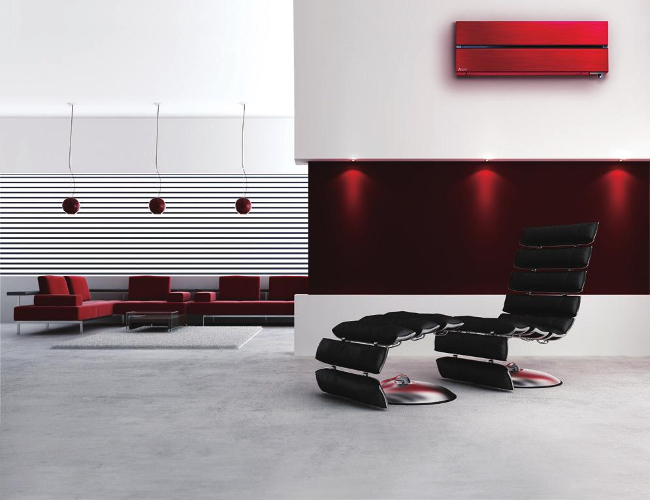 Ruby Red gives an accent to the room, affording timeless elegance to sophisticated interiors.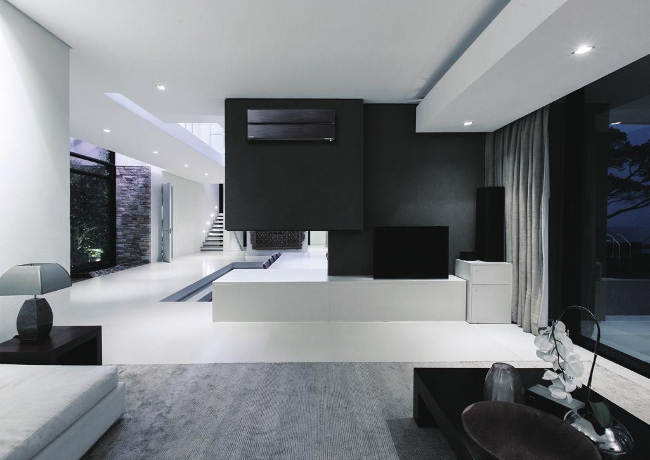 Onyx Black matches darker interiors, creating a comfortable environment.
LED Backlight Remote Controller
Not only the indoor units, but the wireless remote controllers come in four colours as well.
Each remote controller matches the indoor unit. Even the textures are the same.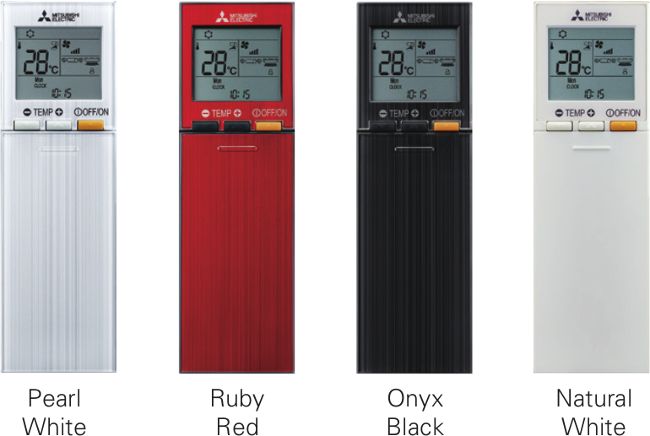 Night Mode
When Night Mode is activated using the wireless remote controller, air conditioner operation will switch to the following settings.
The brightness of the operation indicator lamp will become dimmer.
The beeping sound will be disabled.
The outdoor operating noise will drop to 3dB lower than the rated operating noise specification.
*The cooling/heating capacity may drop.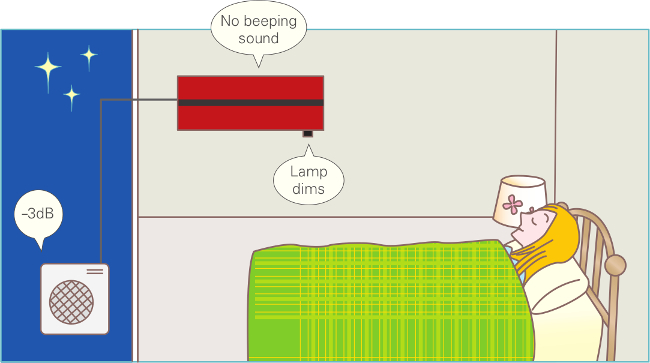 10°C Heating
During heating operation, the temperature can be set in 1°C increments down to 10°C.
This function can also be used with the Weekly Timer setting.

Quiet Operation
The indoor unit noise level is as low as 19dB for LN25/35 models, offering a peaceful inside environment.

Plasma Quad Plus
Plasma Quad Plus is a plasma-based filter system that effectively removes six kinds of air pollutants.
Plasma Quad Plus captures mold and allergens more effectively than Plasma Quad.
It can also capture PM2.5 and particles smaller than 2.5μm, creating healthy living spaces for all.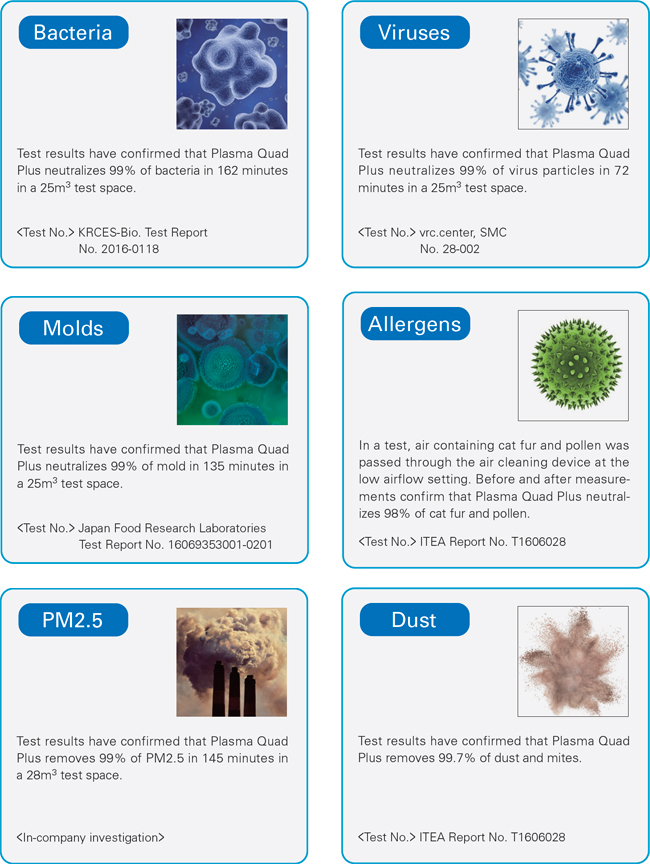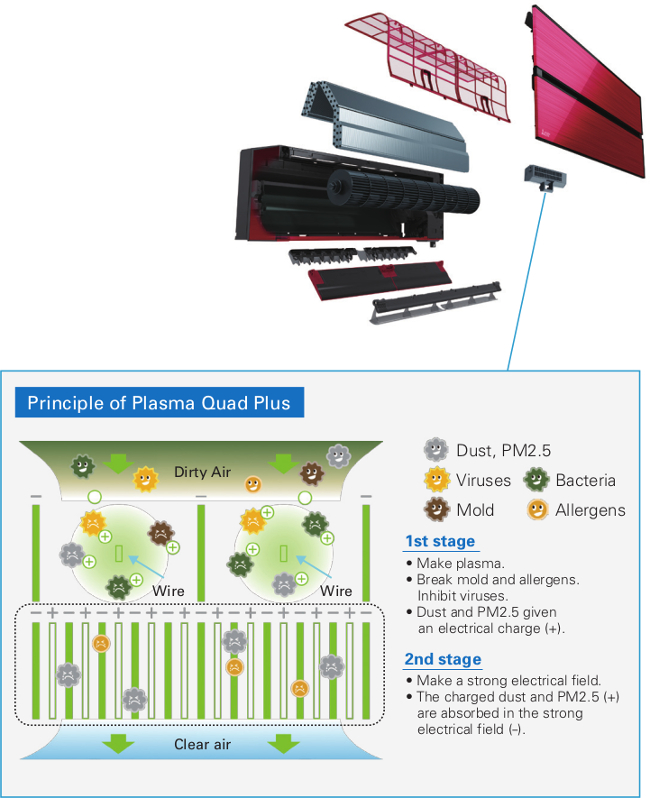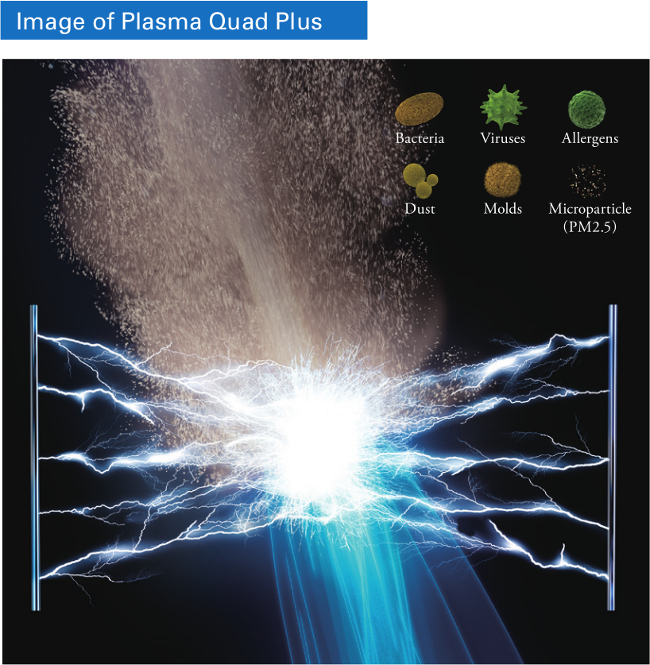 Double Flap
The vanes create various airflows to make each person in the room comfortable.
Not only the horizontal vanes, but also the vertical vanes move independently, eliminating hot spots or cold spots throughout the room.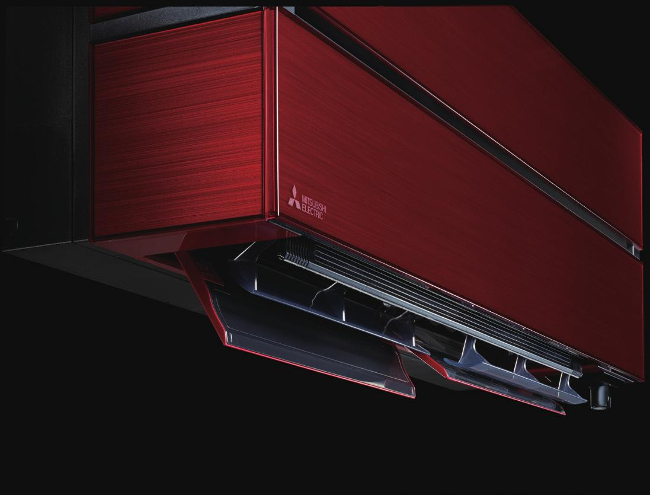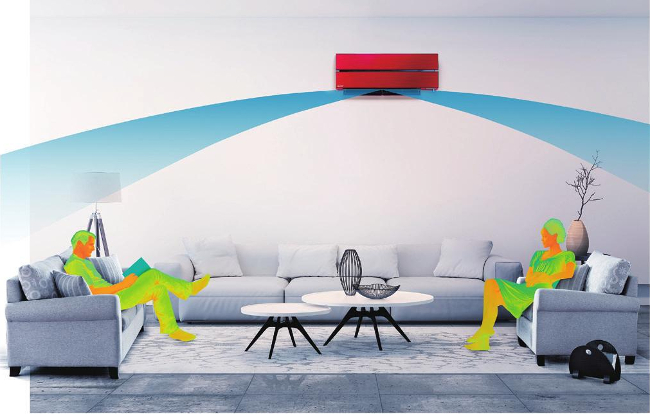 Built-in Wi-Fi Interface
The indoor unit is equipped with a Wi-Fi Interface inside an exclusive pocket in the unit.
This eliminates the need to install a Wi-Fi interface, and also contrib- utes to the beautiful appearance since the interface is hidden.