Ecodan QAHV is a packaged air condensed outdoor unit for massive hot water production at high temperature.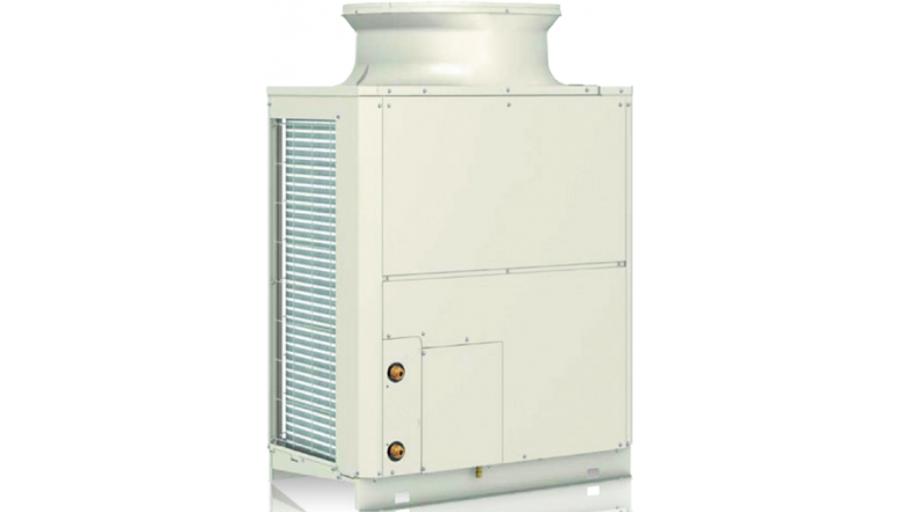 Technical specifications
Water temperature: up to 90°C
DC Scoll Inverter compressor
Operating field: -25/+46°C
CO 2 Natural Refrigerant
GWP (global warming potential)=1
ODP (ozone depletion potential)=0
HIGH COP
Power 40kW
Cascade system up to 640kWv
M-Net compatible
Hot water production system
Econdan QAHV is the innovative solution by Mitsubishi Electric for high temperature hot water production, using CO2 as refrigerant gas.
This allows to supply hot water at high temperatures, up tp 90°C and 40kW capacity.
QAHV finds his application in those contexts which need continuous and stady hot water supply, such as hotels, nursing homes, wellness center and schools.
CO 2 as refrigerant gas
CO 2 can be found in nature, it is not toxic or harmful to the environment.
It does not contributes to ozone depletion (ODP=0) and its contribution to global warming is negligible (GWP=1).
Operating filed extended to -25°C
Thanks to "Flash-Injection Circuit" (same as VRF CITY MULTI ZUBADAN Y) Packaged unit QAHV can operate between -25°C and +43°C.
Moreover, the unit is able to supply hot water at 90°C and 40kW capacity down to -3°C.
High efficiency
New Packaged QAHV grants and high COP when meeting certain conditions.
Water temperature difference between supply and return is fondamental for high performances.