Compact, high-performance indoor and outdoor units equipped with highperformance air purifying filters contribute to greater room comfort. Wi-Fi and system controller connectivity enable enhanced expandability.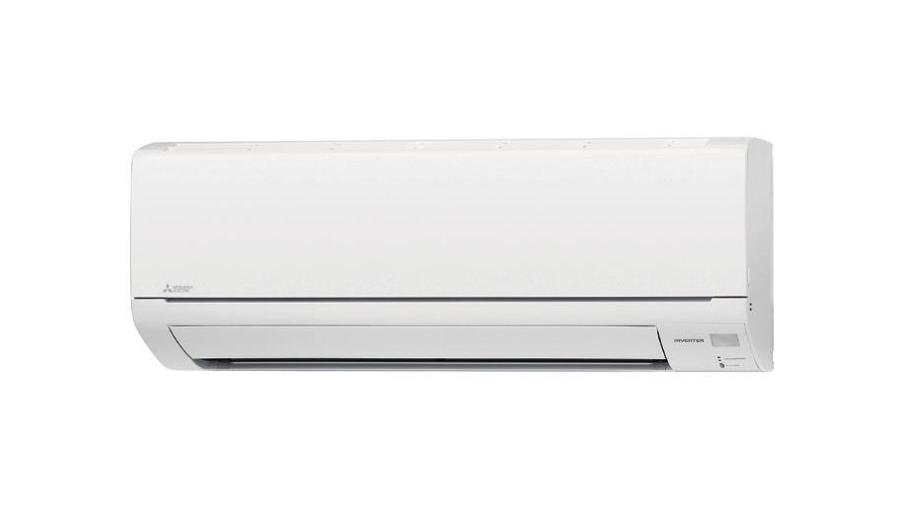 Key technologies
 
Capacity kW
1.5
1.8
2.0
2.2
2.5
3.5
4.2
5.0
6.0
7.1
Indoor unit
 
 
 
 
✔
✔
 
 
 
 
Outdoor unit
 
 
 
 
✔
✔
 
 
 
 
Multisplit
✔
Advanced Inverter Control – Efficient Operation All the Time
Mitsubishi Electric's cutting-edge inverter technologies are adopted to provide automatic adjustment of operation load according to need.
This reduces excessive consumption of electricity, and thereby realises an Energy Rank "A+ ".

Wider Cooling Operating Range
As a result of an extended operating range in cooling, these models accommodate a wider range of usage environments and applications than previous models.

Wi-Fi and System Control
Wi-Fi Interface (Optional)
Optional interface enabling users to control air conditioners and check operating status via devices such as personal computers, tablets and smartphones.
System Control Interface (Optional)
Remote on/off operation is possible by input to the connector.
Depending on the interface used, connecting a wired remote-control such as the PAR-32MAA is possible.
Centralized control is possible when connected to M-NET.
*Wi-Fi Interface and System Control Interface cannot be used simultaneously.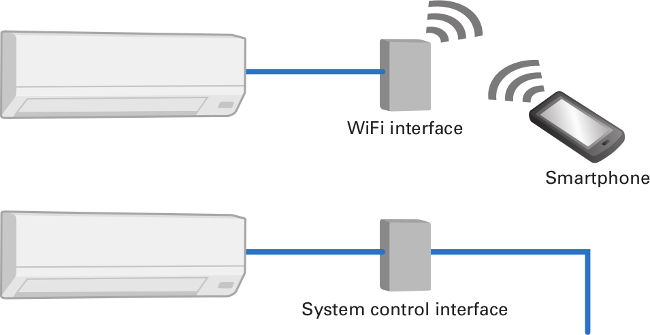 Silver-ionized Air Purifying Filter
The high performance filter is attached as standard.
Captures the bacteria, pollen and other allergens in the air and neutralises them.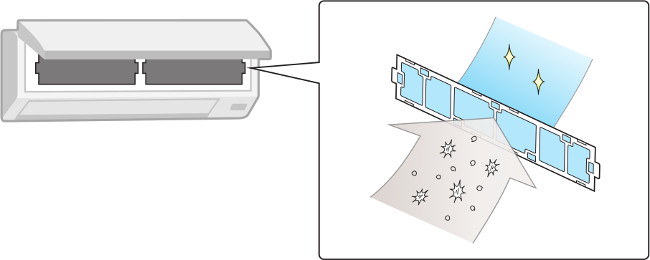 Compact Units
The width of both indoor and outdoor units are compact, making installation in smaller, tighter spaces possible.