New controlled mechanical ventilation unit
The VL-CZPVU is a new controlled mechanical ventilation unit of the VL family specifically conceived for centralised installations. Available in two different configurations (right or left handed), the new VL-CZPVU is extraordinarily quiet and efficient.
At the heart of this new addition to the VL family is a very high efficiency plastic heat exchanger capable of recovering over 90% of sensible heat, offering substantial savings in energy consumption and costs.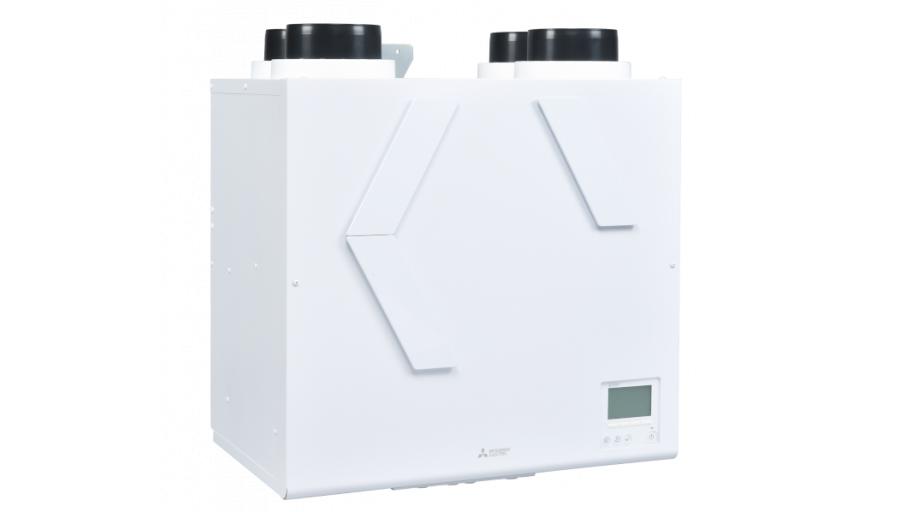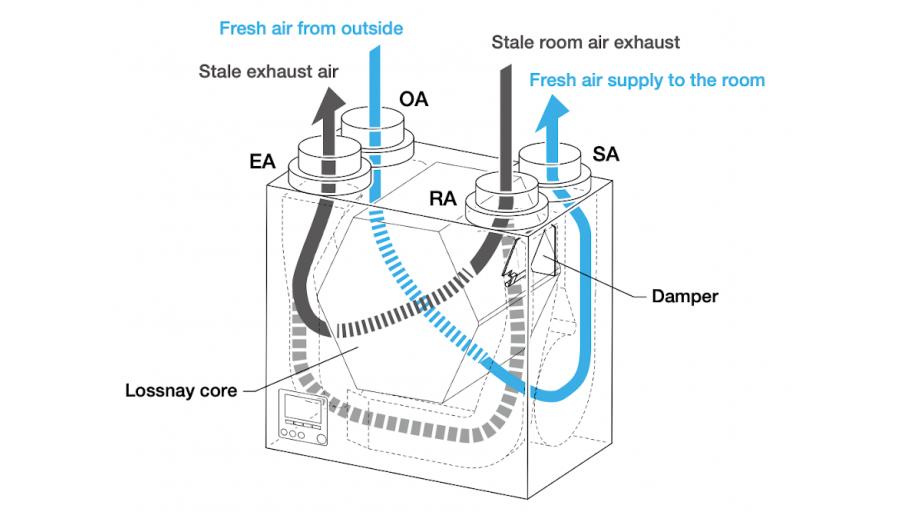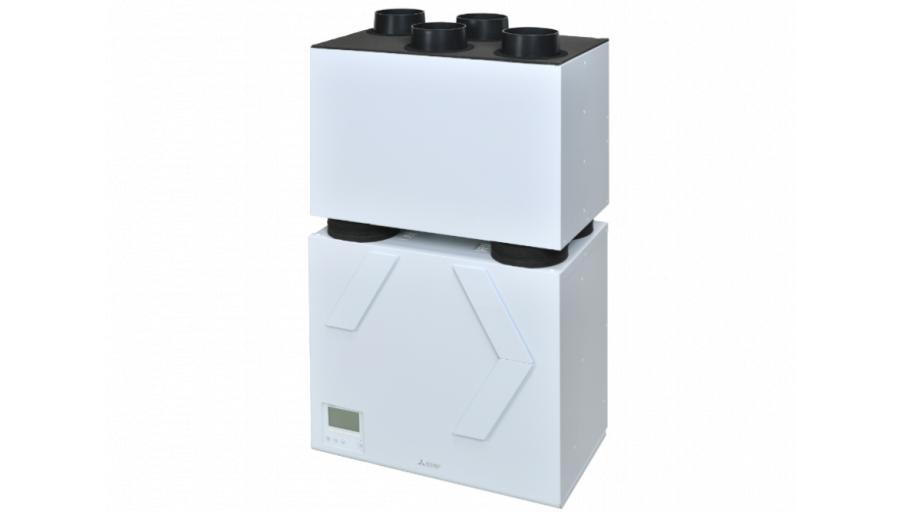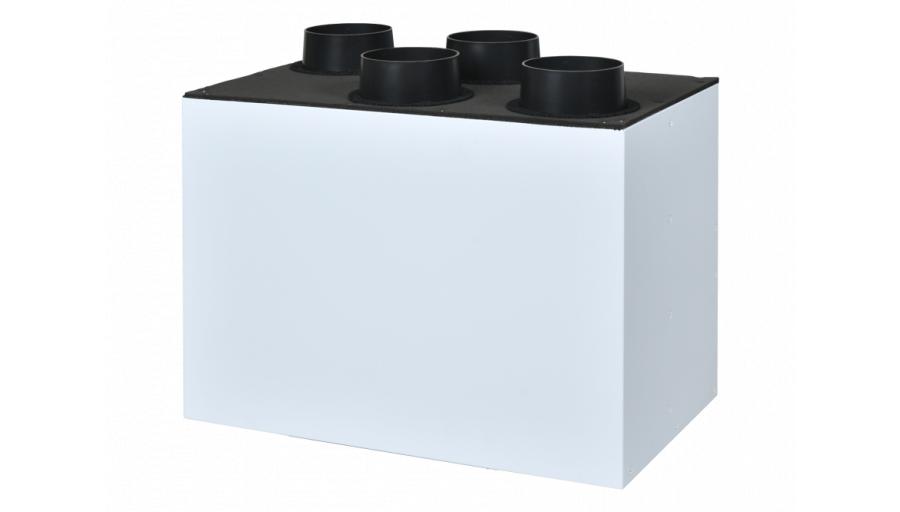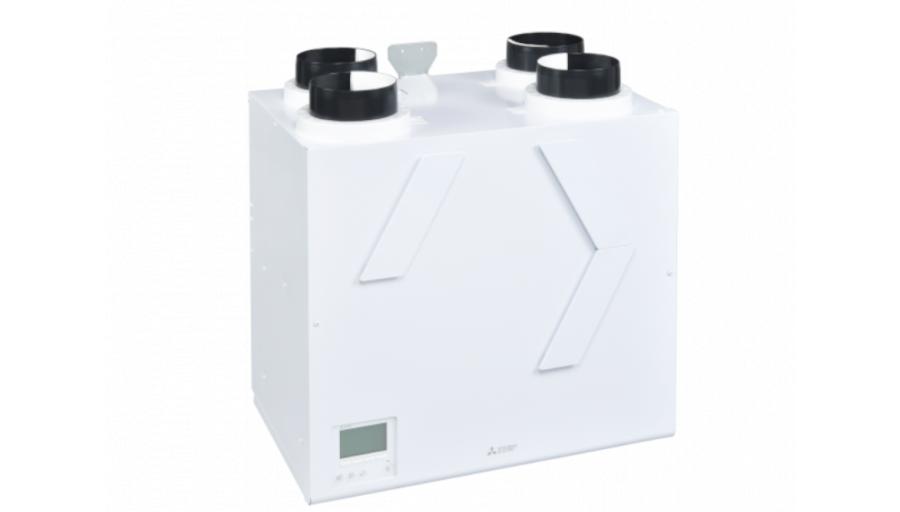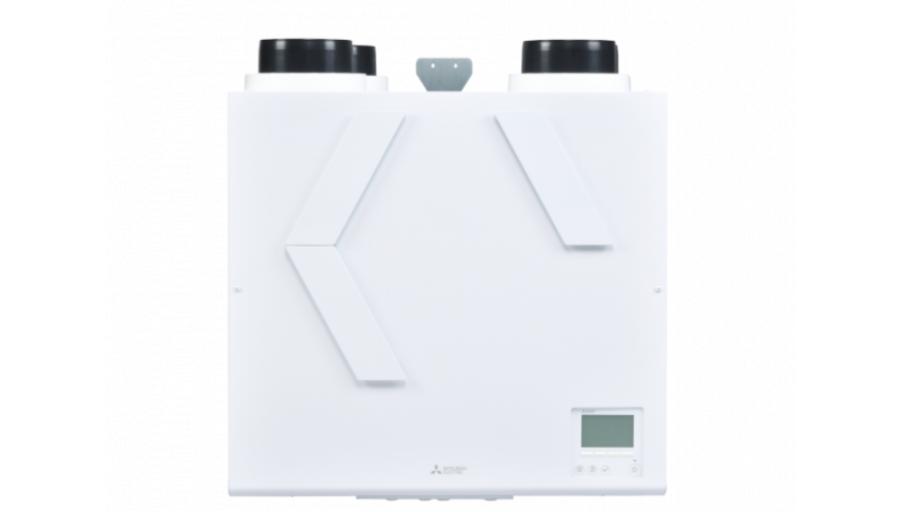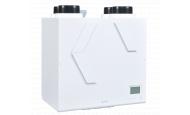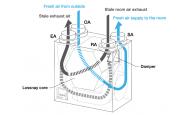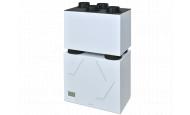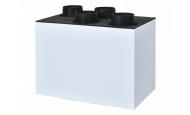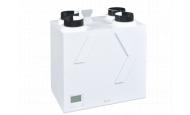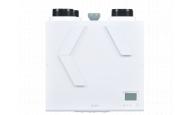 Silence and efficiency
Quietness is an essential prerequisite in residential applications, and nobody knows this better than Mitsubishi Electric. This is why the new VL-CZPVU unit uses a fan with a vane profile optimised to generate maximum overpressure while producing the least possible acoustic disturbance in the indoor space served.
Engineered and manufactured directly by Mitsubishi Electric, the inverter motor of the fans maximises performance while minimising energy consumption and allows the fan speed (in both delivery and extraction modes) to be varied as needed within a range from 25% to 100%. This broad range of adjustability makes it simple to calibrate the unit ideally for the characteristics of the distribution system.
The mounting points used for installation can also play a part in fan noise. This is why the new VL-CZPVU features 3 fastener points designed to minimise vibration, which can be a cause of noise in these systems.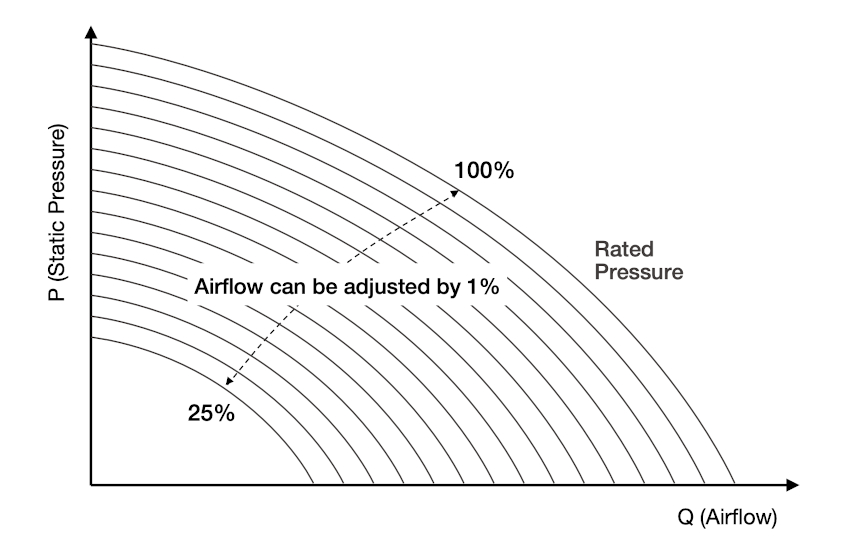 All of these solutions come together to make this new mechanical ventilation unit one of the quietest products available on the market today, with noise levels of just 15 dB (at 30% maximum capacity), and attain the highest possible energy efficiency rating (ErP Class A+ for all size variants).
Air flow rate control
The unit has analogue and digital inputs for modifying air flow rate in response to signals received from external devices.
For example, ventilation speed can be varied in relation to CO2 levels (detected by a CO2 sensor purchased separately), or may be increased when a preset humidity limit (measured with a humidity sensor purchased separately) is reached in the indoor space or when an external contact is activated (when a light is switched on or off).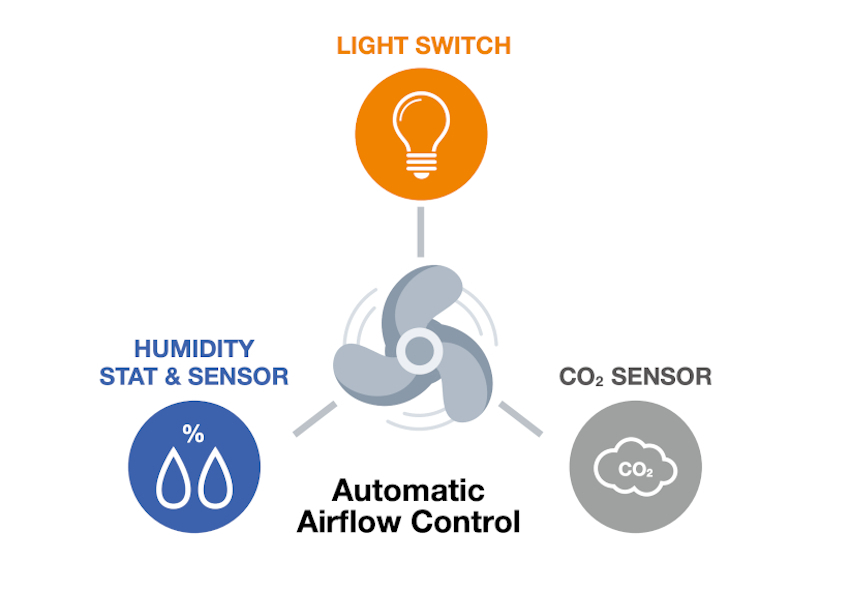 Advanced filtration
One word says it all about the filtration performance of these units: flexibility. The unit is equipped with 3 slots (which are easily accessible for maintenance and cleaning) for fitting up to 3 filters and attaining the filtration capacity needed.
The optional filters available include new filters for eliminating nitrogen oxides (NOx), a pollutant found in particularly high concentrations in large city centres.