Built-in floor units: simplified installation for effective air conditioning performance.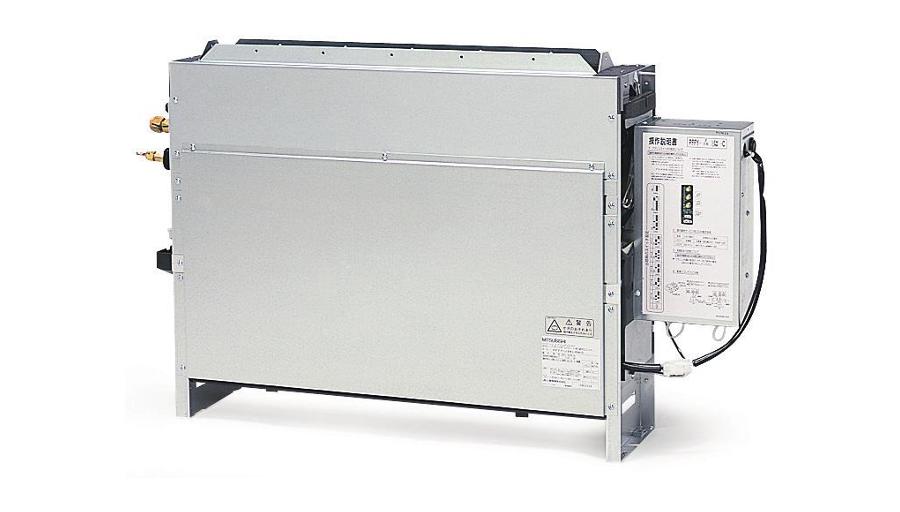 Compact unit
A compact unit offering a simple solution for conditioning perimeter zones.
The compact unit, measuring just 220 mm in depth, is easily installable in perimeter areas to ensure effective conditioning performance even in these zones.
The delivery air flow may also be set horizontally (only for VRLM model).

Selectable static external pressure
The VLRMM series may be configured with a choice of three different static external pressure settings: 20, 40 and 60 Pa.
Cooling dehumidification function
The electronic dehumidifier function uses cooling to dehumidify the air.
Superlative temperature-based dehumidification function to prevent overcooling, for a cooling dehumidification effect.
Automatic fan speed adjustment
The automatic fan speed adjustment mode – a standard feature on the VLRMM series – ensures fast, comfortable heating as soon as heating mode is activated.
Automatic fan speed control is included in the three standard modes "Low", "Medium" and "High" (two modes available with VLRM series), and ensures faster, comfortable air conditioning by increasing the air flow speed on activation and then reducing speed once stable comfort levels are attained.