BC Distributors
The new BC distributor of the CMB-P(M)-V-J(1) series effectively distributes the refrigerant depending on the operating mode of the indoor units (heating or cooling). It contains the highly efficient gas/liquid separator developed by Mitsubishi Electric and carefully separates the gas for heating from the cooling liquid. For a greater height difference and an increase in the maximum pipe length, it uses a subcooling heat exchanger that further chills the coolant destined for the indoor units in cooling mode.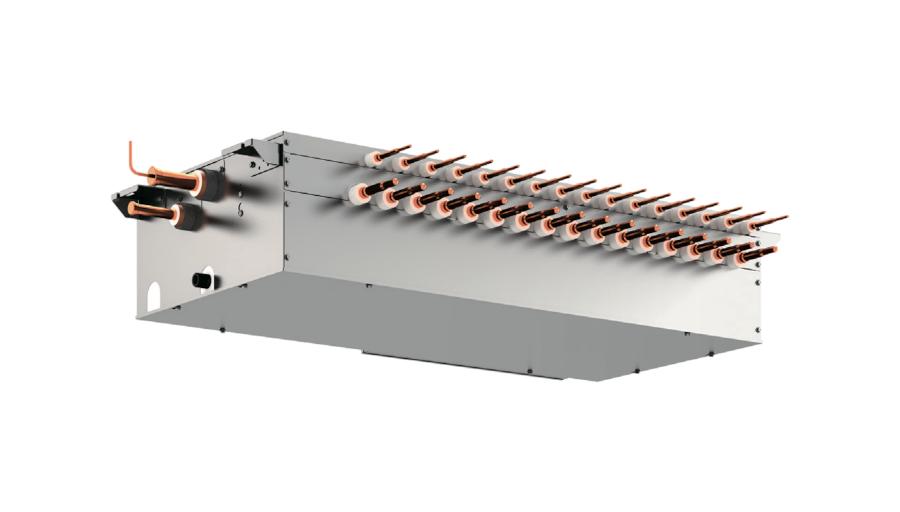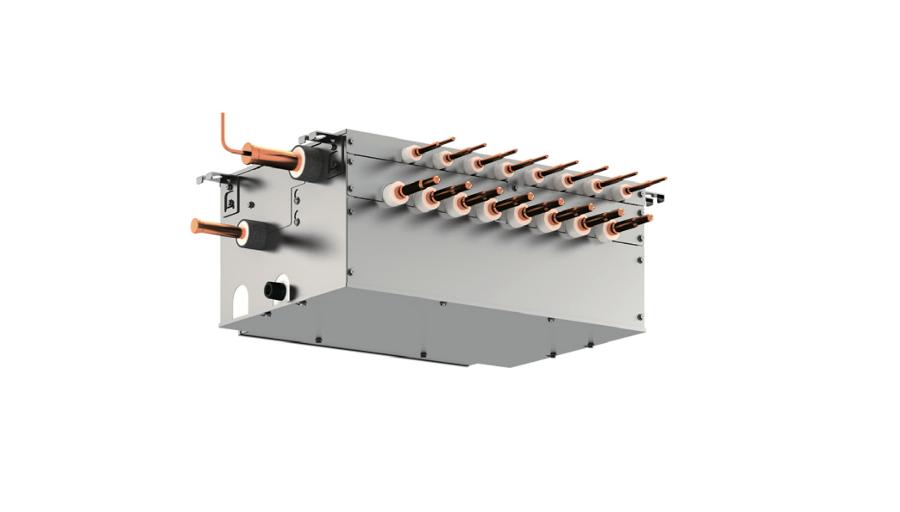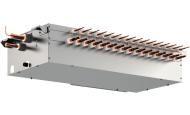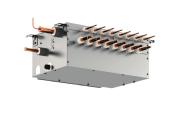 Reduced height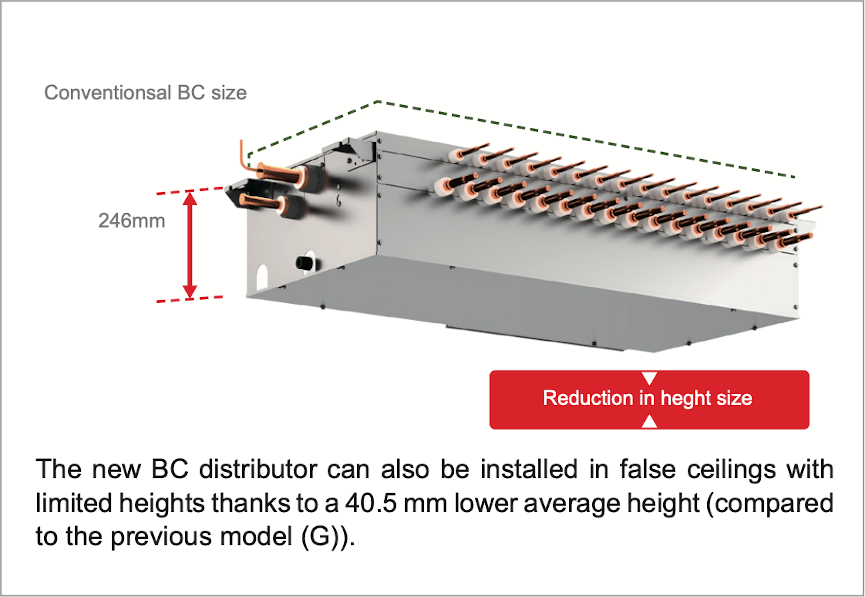 New BC controller
Increased number of connections (for systems with BC SUB distributor) and increase of geometric limits. In the R2 heat recovery systems of the new YNW-A1 line it is possible to connect up to 11 BC SUB distributors to the BC MAIN distributor thus allowing greater configuration flexibility. The adoption of the new architecture allows a reduction of the refrigerant charge adopted in the system.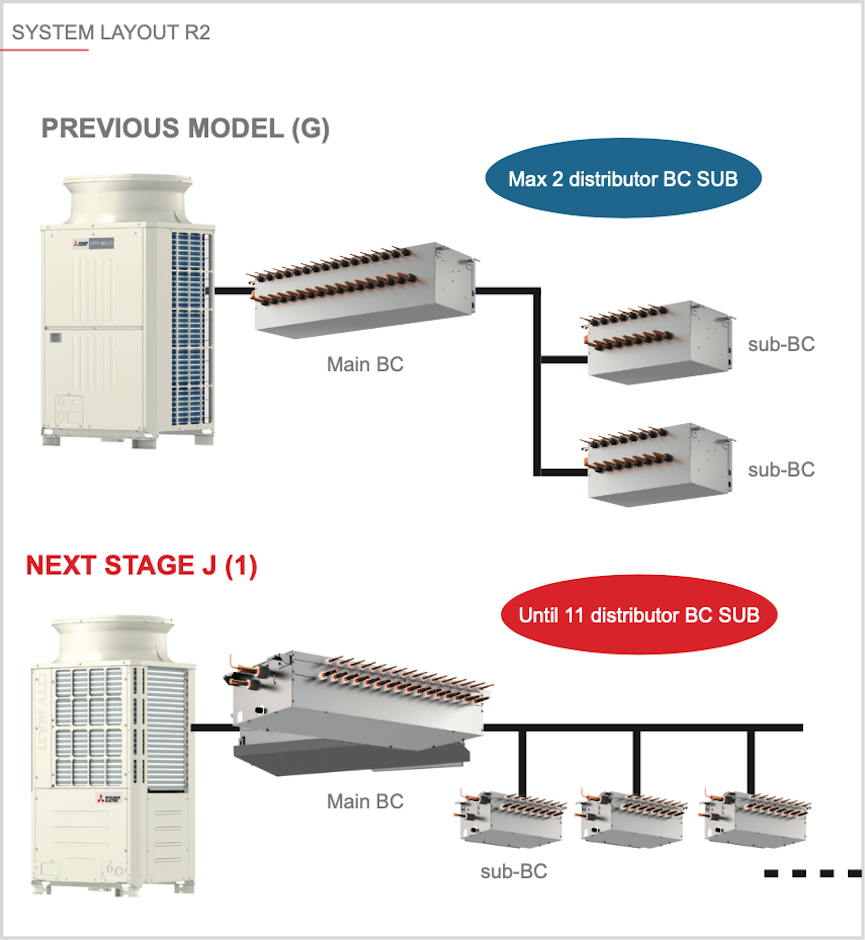 Greater flexibility in system configuration
The maximum length of the refrigeration line between the BC MAIN distributor unit and the indoor unit has been increased to 90 metres* (compared to 60 metres for the previous model) for greater flexibility of system design.
*If the indoor unit is connected to an SUB BC Controller unit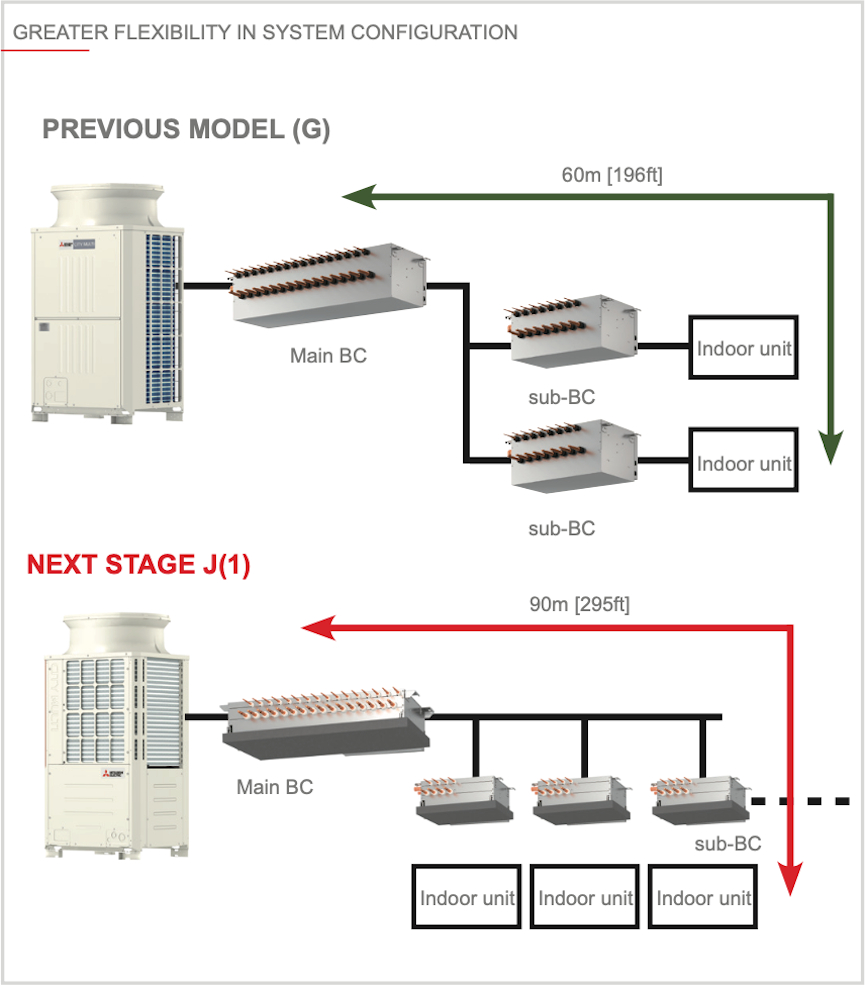 Sub-BC controller connections increased
Only two sub-BC controllers could be connected to a main BC controller in previous models. Up to 11 sub-BC controllers can now be connected to the new BC controller, allowing for more flexibility in system design. The line-branching method enables the creation of system designs that use less refrigerant.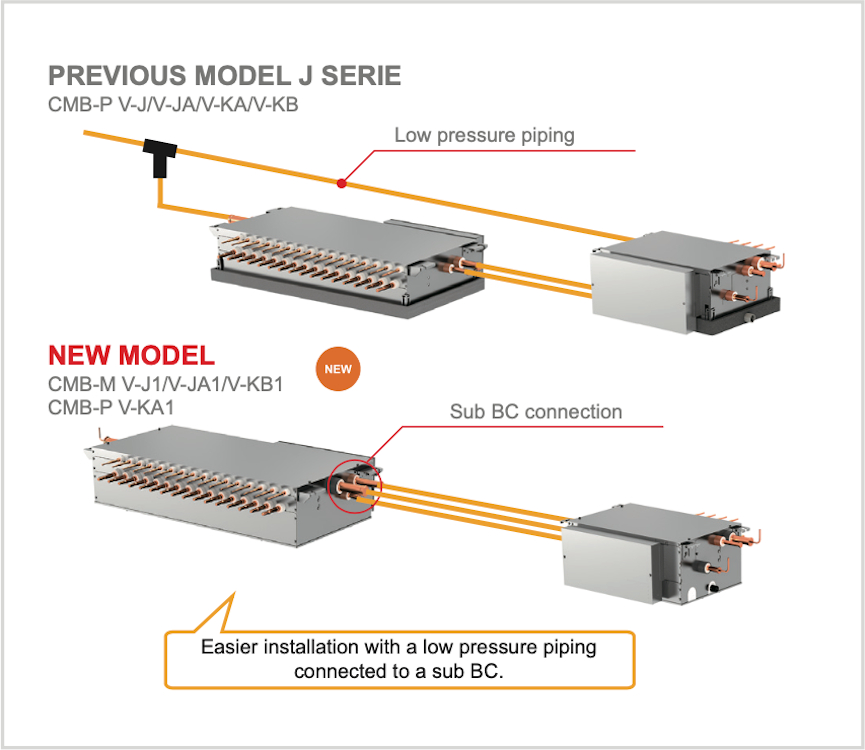 Greater accessibility and ease of maintenance
In the previous model, the drainage panel was on the lower side of the distributor. In the new model it is instead installed on the lower side of the structure, making it easy to remove from the lower part for maintenance access.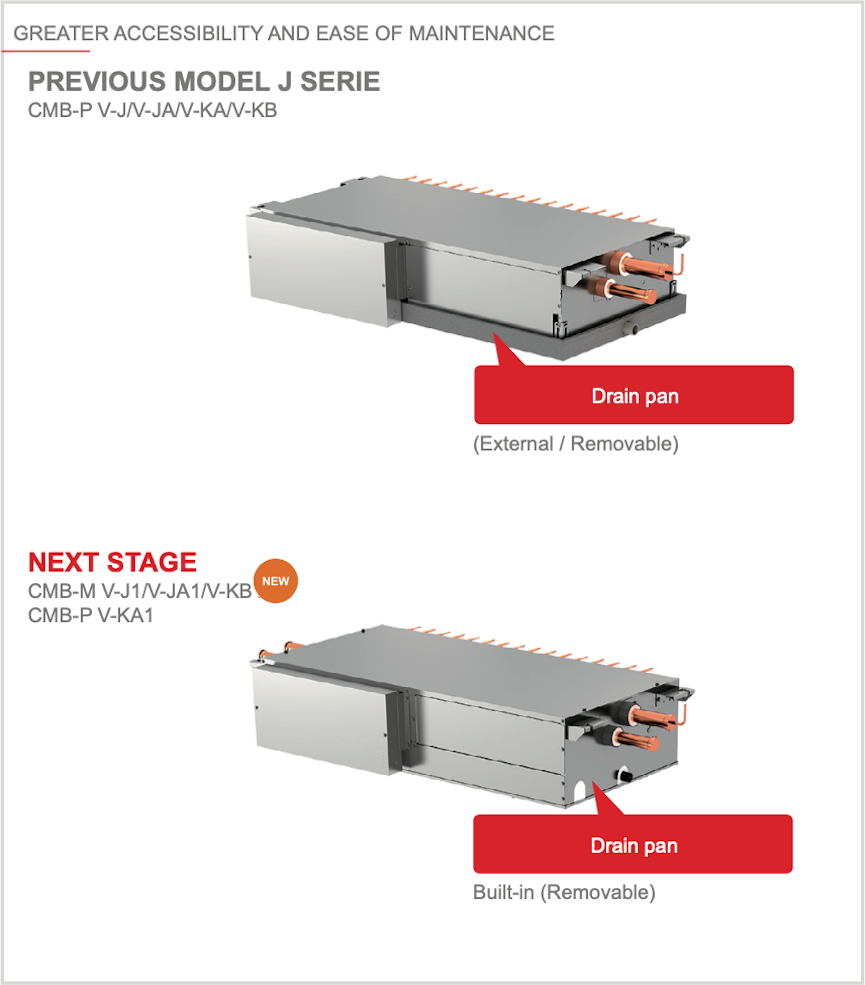 The line-branching method with a main BC controller and sub-BC controllers
The sub-BC controller can be installed near the indoor units, so the branch piping can be greatly reduced. This also reduces the length of system piping, enabling using less refrigerant design.